Siete venuti nel posto giusto.
Incapacità di ruttare (Nota anche come disfunzione cricofaringea retrograda, o R-CPD in breve) i verifica quando lo sfintere esofageo superiore (muscolo cricofaringeo) perde la sua capacità di rilassarsi per rilasciare la "bolla" d'aria.

Cos'è la R-CPD (Incapacità di ruttare, non ruttare)?
Le persone che non possono rilasciare aria verso l'alto sono infelici. Possono sentire la "bolla" seduta nella zona centrale e inferiore del collo senza un posto dove andare. Oppure sperimentano il gorgoglio quando l'aria risale l'esofago solo per scoprire che la via di fuga è bloccata da uno sfintere non rilassante. È come se il muscolo dell'esofago si agitasse e si contrasse continuamente senza successo. I sintomi più comuni includono l'incapacità di ruttare, rumori gorgoglianti, pressione e gonfiore toracico/addominale e flatulenza.

I 4 principali sintomi di R-CPD
Incapacità di Ruttare
Questo è quasi sempre, ma non esclusivamente, "per la vita", anche se le persone potrebbero non riconoscerlo come un "problema" o una "differenza dagli altri" fino alla prima infanzia o adolescenza.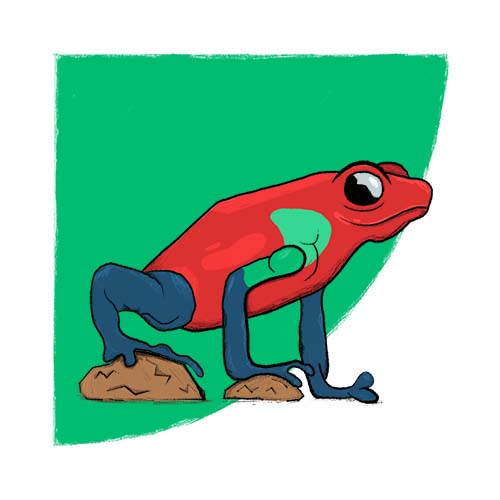 Rumori gorgoglianti socialmente imbarazzanti
Questi rumori possono essere per lo più silenziosi e "interni", ma più spesso sono abbastanza forti da essere imbarazzanti. L'apertura della bocca li rende più rumorosi. Quasi tutti dicono che si sentono facilmente a diversi metri di distanza; non di rado "fino alla porta". Generano ansia sociale nella quelle con R-CPD, inducendo alcuni ad evitare di mangiare o bere per ore prima delle occasioni sociali e anche durante le stesse. La carbonatazione li rende molto peggiori e deve essere evitare a tutti i costi. Alcune descrizioni dei pazienti più colorate:
Sinfonia di gorgoglio
Rane gracidanti
Pavimenti scricchiolanti
Suoni di dinosauro
Balena strangolata.
L'esorcista
Esempi audio di gorgoglio
Gonfiore e pressione
La posizione più comune è l'addome centrale alto. Il gonfiore è comune, soprattutto nel corso della giornata. Usando la gravidanza come analogia anche negli uomini, il solito grado di gonfiore è descritto come "3 o 4 mesi". "6 mesi" non è raro, e un giovane snello era "a termine". Quasi quanto il dolore addominale, i pazienti descrivono la pressione toracica e per alcuni questo è il sintomo peggiore. Alcuni hanno una pressione nella parte bassa del collo. Mentre "pressione" è la definizione frequente, alcuni avvertono occasionali dolori acuti all'addome, alla schiena o tra le scapole. Alcune persone devono sdraiarsi dopo aver mangiato per trovare sollievo.
Flatulenza
Di routine, questo è descritto come "incredibile" o addirittura "ridicolo". La flatulenza aumenta con il passare del giorno e molti la sperimentano di notte. Quando sono intorno ad altre persone, alcuni scansionano l'ambiente circostante in ogni momento per un posto dove possono andare brevemente per passare il gas. Comprensibilmente, anche le ramificazioni sociali di questo problema possono essere importanti.

Sintomi Meno Comuni di R-CPD
La Nausea
soprattutto dopo aver mangiato quantità maggiori del normale o aver bevuto bevande gassate.
Scialorrea
quando i sintomi del gonfiore sono maggiori.
Singhiozzo doloroso
di nuovo, più comunemente dopo mangiato.
Ansia e inibizione sociale
Questo può essere MASSICCIA a causa di gorgoglii, flatulenza e disagio.
Fiato corto
Una persona può essere così gonfia da compromettere l'atletica, a la capacità di salire le scale, ecc.
Il colon discendente si dilata
(Ancora in fase di valutazione): La domanda è se questo si verifica nel tempo se non si può rispondere alla flatulenza, così che l'efficacia muscolare è diminuita.
Incapacità di vomitare
Alcuni semplicemente non possono vomitare; a volte è possibile, ma solo dopo forti conati di vomito. Il vomito (spontaneo o autoindotto) inizia sempre con un rumore molto forte e un forte rilascio di aria in un fenomeno che chiamiamo "vomito aereo". L'emetofobia può essere grave.

Quali sono le cause R-CPD?
L'incapacità di ruttare o ruttare si verifica quando lo sfintere esofageo superiore (muscolo cricofaringeo) non può rilassarsi per rilasciare la "bolla" d'aria. Lo sfintere è una valvola muscolare che circonda l'estremità superiore dell'esofago appena sotto l'estremità inferiore del passaggio della gola. Se guardi dal davanti il ​​collo di una persona, è appena sotto il "pomo di Adamo / Eva", direttamente dietro la cartilagine cricoide.
Se ti interessa vederlo su un modello, guarda la foto qui sotto. Quel muscolo dello sfintere si rilassa per circa un secondo ogni volta che ingeriamo saliva, cibo o bevande. Tutto il resto del tempo è contratto. Ogni volta che una persona rutta, lo stesso sfintere deve lasciarsi andare per una frazione di secondo affinché l'aria in eccesso possa fuoriuscire verso l'alto. In altre parole, così come è necessario che lo sfintere "si lasci" per ammettere cibi e bevande verso il basso nel normale atto di deglutizione, è anche necessario che lo sfintere sia in grado di "lasciarsi andare" per liberare aria verso l'alto per l'eruttazione.
Le persone che non possono rilasciare aria verso l'alto sono infelici. Possono sentire la "bolla" seduta dal collo medio e basso senza un posto dove andare. Oppure sperimentano il gorgoglio quando l'aria risale l'esofago ed è bloccata da uno sfintere non rilassante. È come se il muscolo dell'esofago si agitasse e si contrasse continuamente senza successo. La persona vuole e ha bisogno di ruttare, ma non può. A volte questo può anche essere doloroso. Queste persone spesso sperimentano gonfiore addominale poiché l'aria deve farsi strada attraverso l'intestino prima di essere finalmente rilasciata come flatulenza.

Iniezione di Botox presso il Bastian Voice Institute
Per le persone che sperimentano questo problema fino al disagio e alla ridotta qualità della vita, ecco un approccio: in primo luogo, uno studio videofluoroscopico della deglutizione, magari con granuli effervescenti. Ciò stabilisce che lo sfintere funziona normalmente in una direzione di deglutizione in avanti (anterograda), ma non in un modo inverso (retrogrado) di eruttazione o rigurgito. Insieme ai sintomi sopra descritti, questo stabilisce la diagnosi di disfunzione cricofaringea solo retrograda (non rilassamento).
In secondo luogo, una prova di trattamento per iniettare Botox nel muscolo sfintere malfunzionante. L'effetto desiderato del Botox nel muscolo è di indebolirlo per almeno diversi mesi. Permette a ua di verificare che il problema sia risolto o quantomeno minimizzato. L'iniezione di Botox potrebbe potenzialmente verificarsi in un ufficio, ma consigliamo la prima volta (almeno) con un'anestesia generale molto breve in una sala operatoria ambulatoriale. Questo risponde alla domanda: lo sfintere non è in grado di rilassarsi quando si presenta con una bolla d'aria dal basso? È importante rispondere alla domanda in modo definitivo al primo tentativo per vedere se è il problema di fondo
Sollevamento del CPM per un'iniezione R-CPD
Queste sono le foto intraoperatorie di una delle quasi 1500 persone trattate per R-CPD a settembre 2023. Questa sequenza mostra diverse cose: l'esofago dilatato, "sempre aperto" distalmente (sotto) al muscolo; come identificare il muscolo cricofaringeo; e un modo per iniettarlo.
Cosa aspettarsi dopo la procedura Botox?
Consulta la voce del diario pubblicata dal Dr. Bastian per una spiegazione completa, ma in poche parole:
Non ci sarà alcun sollievo dai sintomi dell'R-CPD per 1-5 giorni.
Solo quando iniziano i microrutti i pazienti iniziano a notare l'inizio del sollievo dai sintomi. Quindi non provare la carbonatazione a pranzo il giorno dell'iniezione!
Gli effetti collaterali iniziali del Botox possono essere "strani" per alcuni giorni o settimane.
Se riesci a manipolare i tuoi gorgoglio prima del trattamento con Botox, per renderli più morbidi o più forti, usa questa tecnica per vedere se riesci ad affrettare i rutti o ad ingrandirli.
Per alcuni mesi almeno, i pazienti dovrebbero provare un notevole sollievo dai loro sintomi. E, le prime esperienze suggeriscono che potrebbe essere che questa singola iniezione di Botox permetta al sistema di "reimpostarsi" e la persona potrebbe non perdere mai la sua capacità di ruttare.
Naturalmente, se il problema si ripresenta, l'individuo potrebbe scegliere di perseguire ulteriori trattamenti di Botox o, in un caso veramente grave, potrebbe anche scegliere di sottoporsi a miotomia cricofaringea laser endoscopica.
Complicanze rispetto agli effetti attesi nel trattamento della R-CPD
In questo video, il Dr. Bastian distingue la differenza tra i primi EFFETTI attesi e le COMPLICAZIONI che i pazienti hanno riscontrato in un carico di lavoro di circa 870 persone. Questa discussione informale rassicurerà probabilmente le persone che stanno prendendo in considerazione questo trattamento per la grave miseria quotidiana causata dalla R-CPD.
Qual è la migliore dose di Botox per R-CPD? 100 unità? 50? 200?
I pazienti con R-CPD di nuova diagnosi spesso chiedono: "Qual è la dose migliore per l'iniezione iniziale di Botox?" Il dottor Bastian fornisce una risposta che include il contesto e le sfumature dell'esperienza del suo gruppo con oltre 1200 pazienti iniettati fino ad oggi.
Gli esercizi con lo shaker funzionano nel trattamento della R-CPD?
In questo video, il Dr. Bastian spiega il suo pensiero sugli "Esercizi Shaker" come mezzo per imparare a ruttare nelle persone con R-CPD (no-rutto). Un recente thread di Reddit è stato creato in risposta ai suoi commenti al webinar di luglio 2022 su questo argomento, e gli è sembrato di non aver espresso il suo pensiero in modo abbastanza chiaro. Ecco la sua discussione più dettagliata e sfumata…

Da dove provengono i nostri pazienti R-CPD

Photo Essays from our R-CPD Patients
Distensione Addominale di R-CPD​
Progressione di gonfiore e distensione addominale: un ciclo quotidiano per molti con R-CPD
Questa giovane donna ha i classici sintomi di R-CPD: la sindrome del non poter ruttare. All'inizio della giornata, i suoi sintomi sono minimi e l'addome al "riferimento" perché si è "sgonfiata" a causa della flatulenza durante la notte. In questa serie si vede la differenza nella sua distensione addominale tra l'inizio e la fine della giornata. Le immagini ai raggi X mostrano la notevole quantità di aria trattenuta che spiega il suo gonfiore e distensione. La sua progressione è abbastanza tipica; alcuni con R-CPD si distendono anche più di quanto mostrato qui, specialmente dopo aver consumato un pasto abbondante o aver consumato qualcosa di gassato.
Una rara "crisi addominale" dovuta a R-CPD (incapacità di ruttare)
Questo giovane ha avuto una crisi addominale correlata alla R-CPD. Ha avuto sintomi per tutta la vita del classico R-CPD: incapacità di ruttare, gorgoglio, gonfiore e flatulenza. In un momento di particolare disagio, purtroppo ha preso un "rimedio" che era gassato. Qui vedi un'enorme bolla d'aria nello stomaco. Molti dei suoi intestini sono pieni d'aria e pressati verso l'alto e alla sua destra (a sinistra della foto, in corrispondenza della freccia). La pressione interna all'addome ha anche interrotto la sua capacità di far passare il gas.
Mancanza di respiro causata da No-Burp
Le persone che non possono ruttare e hanno la sindrome R-CPD conclamata spesso dicono che quando il gonfiore e la distensione sono particolarmente gravi, e specialmente quando hanno un senso di pressione al torace, hanno anche una sensazione di mancanza di respiro. Diranno, ad esempio, "Sono un [cantante, o corridore, o ciclista o _____], ma la mia capacità è così ridotta da R-CPD. Se sto gareggiando o esibendomi, non posso mangiare o bere per 6 ore prima. Alcuni dicono addirittura che non possono completare uno sbadiglio quando i sintomi sono particolarmente gravi. I raggi X qui sotto spiegano come l'incapacità di ruttare può causare mancanza di respiro.
Reperti esofagei
Allungamento esofageo mediante aria non eruttabile in R-CPD
Questo giovane ha avuto la classica sindrome di R-CPD per tutta la vita. I suoi reperti esofagei alla fine di uno studio videoendoscopico sulla deglutizione sono classici. L'esofago è per lo più un tubo muscolare collassato nei giovani, ma il suo esofago è ampiamente aperto su base continua a causa dell'aria inghiottita che non può ruttare.
Distensione addominale causata da R-CPD
Quest'uomo sulla sessantina ha sopportato la miseria dell'R-CPD per tutta la vita. I suoi sintomi di incapacità di ruttare, gorgoglio, gonfiore, flatulenza (e altro) sono notevolmente alleviati dopo che la tossina botulinica nel suo muscolo cricofaringeo (sfintere esofageo superiore). Qui, vediamo anche la differenza prima e dopo nella sua distensione addominale.
Risultati esofagei più interessanti di R-CPD (incapacità di ruttare)
R-CPD e dilatazione esofagea
Come può apparire l'esofago "sotto un rutto"

Pannello R-CPD
Una tavola rotonda di esperti sulla R-CPD (nota anche come "sindrome senza rutto") con domande e risposte dei leader del settore.
Webinar R-CPD
Un webinar R-CPD dal vivo ospitato dal Dr. Bastian il 26 luglio 2022 alle 18:00. CST
Q&A – Parte I
Il Dr. Bastian risponde a un elenco di domande inviate dai nostri partecipanti al webinar R-CPD.
Q&A – Parte II
Nella parte 2 delle Q&A R-CPD, il Dr. Bastian risponde a un elenco di domande inviate dai nostri partecipanti al webinar R-CPD.
Contenuti creati dalla community​​
Diagnosis
Robert W. Bastian, M.D. — Published: December 18, 2020 There is a group of people whose inability to burp causes severe daily distress. They are left without a solution (or even explanation) in spite of many doctor visits. Recently a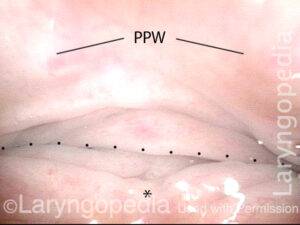 Disorders
Robert W. Bastian, M.D. — Published: January 26, 2023 Background of R-CPD R-CPD causes 4 primary symptoms: inability to belch, gurgling noises, bloating, and flatulence. Less universal symptoms include painful hiccups, nausea after large meals, shortness of breath when very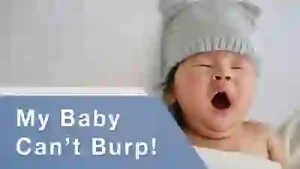 Disorders
Robert W. Bastian, M.D. — Published: July 1, 2021 The big picture Babies who cannot burp are in terrible misery. So are their parents. While the child struggles with daily colic, spitting up, sometimes projectile vomiting, and gassiness, the parents
Conversazione televisivacon il dottor Bastian
Hai ancora domande? Pianifica una chiamata con il Dr. Bastian.